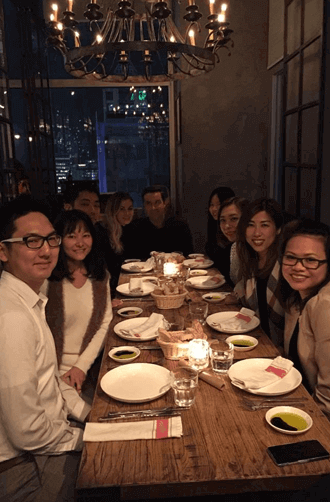 Startupr is one of the leading and trusted 100% online company formation agents in Hong Kong. We offer services ranging from Hong Kong company formation and corporate company secretary services, compliance services, bookkeeping and accounting services, virtual office, business address and mail forwarding services to our clients.
Since 2002, our team of experts have assisted business owners to pitch their dream business ideas to corporate entities. We try to deliver quality services to our clients and our efficient unique online system ensures all the processes are fast and prompt.
We remain focused on scaling our business to new locations and currently, we have offices all around the world. In 2017 Startupr acquired IncParadise – a US-based business incorporation service company and now have offices in Nevada and Wyoming in the USA. We have also opened another company Eqvista which is focused on company valuation and company shares management services.
Our team is made up of almost 30 employees working in several departments like accounting, administration, IT & marketing departments. Every employee adds their expertise to provide the best services to our clients and that is the key to our success.
We are hiring!
• Accounting/Bookkeeping
• Company secretary
• Research and online marketing
Accounting Team
This is our team that helps you to solve your business accounting issues, annual filings and tax problems. They work closely with our clients to help them manage their business accounting and bookkeeping, updating all their annual filings and filing their tax returns.
Company Secretary
Our company secretaries have years of experience in the field of company formation and secretary services. They are all well experienced and also have great knowledge of corporate laws and regulations to keep the company in good standing with the government. Thus we are able to provide a full range of specialized corporate secretarial services to our clients.
IT & Marketing
We've got a great team of talented and creative IT, Web Development and Marketing experts. Our team of developers are constantly researching on making our online back office system and our websites the best in the industry. Our Business Development/Marketing team is always focused on getting our name out to the right person at the right time. We are always a step ahead, taking advantage of new technologies in the MarTech world.Connect with Startupr and Join Our Team
Our History
2011
Startupr Hong Kong Limited founded
in Hong Kong.
2012
Built a fully dedicated online system for Hong Kong company registration.
2013
Startupr listed as one of the top 10 fast-growing startups by Hong Kong Business Magazine.
2014
We expanded our services to other Asian and European countries.
2015
Startupr becomes the most trusted and one of the best incorporation service providers in Hong Kong.
2016
We improved our services and hard working on customer support.
2017
Startupr acquired IncParadise – a US based incorporation service provider.
2018
We developed a online back office system to manage corporate services.
Our Mission and focus is to help entrepreneurs make their business processes simple
We've built one of the best technology and convenient online system for entrepreneurs which would help them register and maintain their Hong Kong company online faster and easier.
Our unique same day online system is expressly designed for swift incorporation. Once you submit your application our system will check the entered information on the same day and then send this data to the Hong Kong Registry to be submitted to the government.
We are constantly improving through research to make our back office system the best in the industry. Currently, our team is developing our Back office system that lets business owners control and manage their company details and business filings completely online.
Our new system is aimed at streamlining the process between us as your company secretary and the business owner. With this system you can incorporate your new business, change company details, view important filing deadlines, upload and download important company documents and also order any additional services through our system. Here are some of the major features of our new back office system:
Submits your online applications in minutes & Register your Hong Kong company.
Stores and manages the company documents online.
Views and managesbusiness annual filings.
Trusted by thousands of business owners from all around the world.
100% Secure – We care about your privacy and data security.
Clear step-by-step instructions for every process.
Easy ordering and secure payment system.
Experienced customer support assistance.
Access your account from anywhere – any devices.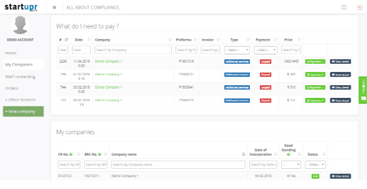 Shares management system Eqvista
We are always looking to serve our clients in the best manner and we focus on making their business processes super simple. With this in mind, we developed a new product called Eqvista – a sophisticated equity management software that allows companies, investors and company shareholders to track, manage, and make intelligent decisions about their companies equity. Our entire software is free of charge with no subscription fees!
Below are some of its main features:
Manage your Cap Table effectively with real-time update and analysis.
Issue electronic shares to founders, investors and employees.
Register your new company – Everything online.
Create 409a Valuation reports
Easy share access for others to view on the platform or download to view offline.
Analyze your current business financial models and make the plan for future rounds.
All your business data is 100% secured.
Professional customer support and assistance.
To Issue and manage company shares visit Eqvista.com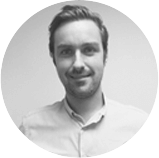 Tomas Milar | CEO & Founder
Lead by Tomas Milar, CEO and Founder, Startupr has a team of smart and passionate people who believe in using their industrial experience and knowledge in corporate services to help business owners to form their businesses and also assist them in their smooth business run. Tomas is currently devoted to building a Neobank for SMEs. The neobank name is Cheqly and can be found at cheqly.com

"Startupr has a very strong sense of teamwork and we have always helped each other. This is why we are able to provide better services to our clients. Also, we are always happy when the client appreciates our work, it always helps us improve and motivates us to do more. Our team is always nice, energetic and generous."
Patty Leung | Customer Relationship Coordinator
"As an accountant at Startupr for two years, I learn to enjoy every minute of my life. I believe everyone should think about how really precious the time you have to spend, whether it's at work or with your family is. Every minute should be enjoyed and savored. These positive workplaces tend to exhibit a common set of traits that foster excellence, productivity and camaraderie. "
Allen Fung | Accountant
Our staff are the reason that our clients choose Startupr for their business incorporation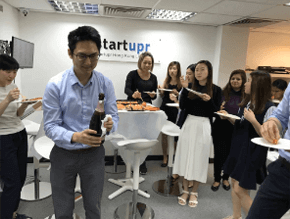 Work & Celebrate
At Startupr we care about our employees more than anything. Our team celebrates every small success we make and that motivates and encourages them always.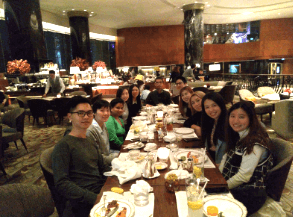 Free & Open
Work Place Culture
Our team works in an open and free culture and our collective team effort is our success secret.
Our Clients
We are very fortunate and proud to have assisted so many entrepreneurs to set up their startups and offshore businesses in Hong Kong. We always try to understand our client's unique business requirements and provide a customized solution to meet their long-term business goals. We love to take feedbacks and reviews from our clients which helps us improve our services. Below are a few Google reviews from some of our happy clients.
"I have been with Startupr for 3 years now and I couldn't be happier. Fast responses, professional service and friendly staff from top to bottom. For my part I can say that they are perfect fit for international trading companies like mine."
Thor Alfredsson
"I am very happy that this company gave me the good service without my presence. This company did all the paperwork and updated each and every email. I recommend them to anyone planning a start company in Hongkong."
Rak Vaderi
"Startupr made it easy to incorporate in HK. Setting up a bank account to go along with it was harder than expected, but they guided me through each step of the process and ultimately everything was resolved."
Ana Kravitz
We are currently serving thousands of clients all around the Asian, Middle East and European countries. In 2017, Startupr acquired IncParadise, a US-based incorporation service provider and registered agents. Providing services like business incorporation, registered agent services, virtual office and mail forwarding services all over the USA since 2002. We currently have offices in Nevada and Wyoming. Also, our team is now focused on creating a complete cap table management software Eqvista which helps our clients to track, manage their company equities and also plan for a better financial model for the future.
Interested in Joining Our Team?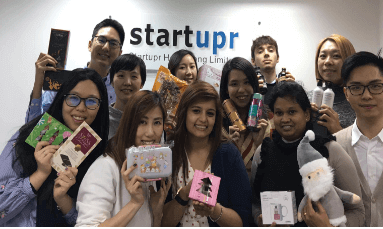 Do you want to work in one of the fast-growing companies in Hong Kong? Then, Startupr will give you
a chance to join in our growing team.
Come work with us!
Our staff are undoubtedly our greatest asset and we are happy to welcome you to join us.
Startupr is proud to be an equal opportunity workplace and we are committed to creating a great work environment. We will provide our staff with great opportunities for both professional and personal growth. We always encourage our employees to make their office space a happy place to hang on. So, would you like to be a part of this amazing team!